Kalari Ayurveda Centre uses the traditional Indian healing systems of Ayurveda and Kalari Chikitsa to effectively treat your aches, pains and injuries.
Traditional Indian Healer and Martial Arts Master
Master Kalaripayattu Instructor
Kalari Chikitsa Healer
Ayurvedic Practitioner
Ayurvedic and Panchakarma Therapist
Remedial Massage Therapist
Master Biju Nair is a pain and injury management specialist using Kalari Chikitsa and Ayurveda. With 25 years of experience, he has treated thousands of people in Australia and India using these methods.
Not only is he an experienced and qualified Ayurvedic practitioner and therapist, but since the age of thirteen, he has been traditionally trained in the martial art of Kalaripayattu and its healing art, Kalari Chikitsa.
In Kerala in Southern India, the Kalaripayattu master plays the dual role of a martial arts teacher and a healer. They treat the martial arts students and the general public for their injuries and pain-related conditions.
Master Biju continues this practice in Brisbane where he is sought out for his traditional knowledge and practical approach to Ayurveda, Kalari Chikitsa and Kalaripayattu.
Qualifications and experience
Master Biju grew up in a village in Kerala in Southern India. In 1996, he began learning the martial art of Kalaripayattu and its healing art Kalari Chikitsa under his village's Kalari master, Suji Master.
In 2003, after seven years with his Master, he went on to study with his Grandmaster, Guru Balachandran Nair (Satguru Hanuman Das), through the Gurukula system. Here he became completely immersed in the healing and martial art by living, learning and working at the Kalari full time for four years.
The Gurukula system is an ancient system of education in India, where the disciple receives the knowledge by taking up residence with the Guru. For Kalaripayattu and Kalari Chikitsa, as with training in any traditional art form in India, understanding and acquiring the knowledge is a long, demanding and rigorous process.
Master Biju is also a certified Ayurvedic and Panchakarma therapist through the respected Dhanwanthari Ayurvedic Hospital in Thodupuzha, Kerala. He has provided treatments in Ayurvedic clinics, resorts and traditional centres in Kerala, Bangalore and Brisbane. He has also trained Ayurvedic therapists in India and Australia.
Since moving to Brisbane, he has gained an Advanced Diploma of Ayurveda and a Diploma of Remedial Massage. He has worked alongside Ayurvedic Doctors, Physiotherapists and Chiropractors in Brisbane. He mentors Ayurvedic professionals in Australia, and is the Ayurvedic therapy trainer at various Ayurvedic clinics in Australia.
Following Kalari tradition, where the healer is also the martial arts master, Master Biju teaches Kalaripayattu at his Martial Arts School, Australian School of Kalaripayattu.
Dr Leny Prabhath is a highly qualified Ayurvedic Doctor from Kerala in Southern India. She has studied Ayurveda for 8.5 years and ran her own outpatient clinic in Trivandrum, Kerala.
She has a Bachelor of Ayurvedic Medicine and Surgery from University of Kerala, and a Postgraduate degree in Ayurvedic medicine making from Kerala University of Health Sciences.
Dr Leny treats most health conditions and specialises in
• Male and female reproductive health
• Postnatal care
• Digestive problems
• Skin conditions
• Respiratory disorders
• Geriatric care
• Stress and anxiety
• General wellbeing
She is available at Kalari Ayurveda Centre for Ayurvedic consultations, massage, therapies and Ayurvedic detox and rejuvenation programs.
Ayurvedic Therapist and Remedial Massage Therapist
Flávia is an Ayurvedic therapist and remedial massage therapist with over 10 years of experience.
She has worked in Ayurvedic centres in Australia and Brazil, specialising in Ayurvedic massage and therapies.
She has a Diploma in Ayurveda and has studied under Ayurvedic experts in India, Brazil and Australia.
She has also undertaken further studies that compliment her qualifications including:
• Advanced Ayurvedic Yoga Massage Training with Atma Rupa and Master Kusum Modak
• Diploma in Yoga teacher training with SOMA in Brazil
• Children Yoga teacher training with IEPY
• Vedanta Study with Gloria Arieira.
• Vedic chanting and Sânskrit language with Atma Vidya.
Flávia is available at Kalari Ayurveda Centre for Ayurvedic therapies and remedial, deep tissue, sports and Ayurvedic massage.
To find out more about how we can help you
Treatments
A range of Kalari Chikitsa and Ayurvedic treatments are available to treat and prevent your aches, pains and injuries, and to enhance your overall health.
Ayurveda
Traditional Indian Medicine
Originating in India, Ayurveda is one of the oldest, most comprehensive health systems in the world. While Ayurveda provides a vast guide of practical advice and wisdom on almost every aspect of your health, Kalari Ayurveda Centre specialise in its use for pain and injury management.
Ayurvedic detox and rejuventation programs
Long-standing and chronic conditions require a more comprehensive treatment plan. We offer individualised programs which combine a series of daily in-clinic ayurvedic treatments with ayurvedic herbal medicine and diet.
Kalari Chikitsa
Traditional Indian Sports Medicine
Kalari Chikitsa is an ancient system of musculoskeletal treatments. Originating in Kerala in Southern India, Kalari Chikitsa was developed to benefit the warriors of Kalaripayattu. The techniques that were used to treat the ancient warriors are also highly effective in the treatment of modern day aches, pains and injuries.
Kalaripayattu
Traditional Indian Martial Art
Kalaripayattu develops the body and mind through a powerful flowing practice. It is a comprehensive system that was originally designed to create an expert warrior. Classes are available at our Brisbane school, Australian School of Kalaripayattu.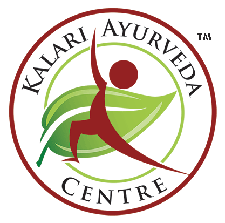 About us
Kalari Ayurveda Centre uses the traditional Indian healing systems of Ayurveda and Kalari Chikitsa to effectively treat your aches, pains and injuries.
Location
30-32 Nandala Drive,
Tanah Merah Qld