Dhanyamla Dhara
(Ayurvedic Decoction Bath)
What is Dhanyamla Dhara?
Dhanyamla Dhara is an Ayurvedic decoction bath, where a constant rhythmic stream of herbalised liquid is poured and massaged over the body. A relaxing treatment, it is used to support weight loss or detoxification programs.
Method
This treatment begins by massaging warm herbalised oils into the body to prepare for the Dhanyamla Dhara treatment.
In Sanskrit "Dhanyamla" means fermented liquid prepared from cereals and herbal ingredients, and "Dhara" means to flow.
During Dhanyamla Dhara, the decoction is continuously poured over the body while maintaining a specific rhythm, height and temperature. The decoction is simultaneously massaged into the body throughout the treatment. When applied over the body, it may be over a specific area or the entire body.
Ayurvedic Droni
One of the most important tools in Ayurvedic treatments is the treatment table itself. Known as a Droni it is hand-carved from a single piece of medicinal wood (such as the neem tree).
The table's unique design allows for treatments with an abundance of Ayurvedic herbal oil to be performed. Over time these oils become absorbed by the table, and thus the table itself is part of the healing process.
Recommended for:
Arthritis
Degenerative conditions
Edema
Vata-kapha predominant conditions
People on a weight loss or detoxification program
Benefits
Reduces swelling, stiffness and pain in the joints
Helps with weight loss
Strengthens immunity
Aids the body's elimination of wastes and toxins
Stimulates the circulatory and lymphatic systems
Price for Dhanyamla Dhara
For more information about Dhanyamla Dhara, or to see what treatment is best for you
More Ayurvedic treatments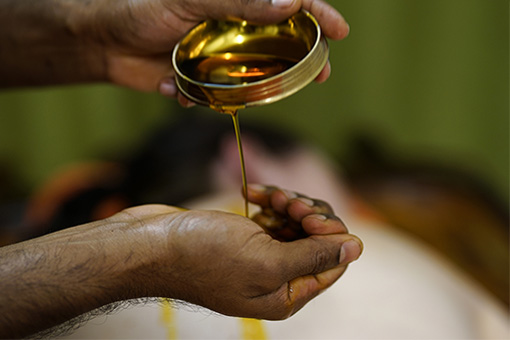 Ayurvedic Massage
Ayurvedic massage is a deeply rejuvenating and balancing treatment involving the application of warm herbalised oil to your body.
Pizhichil
Pizhichil, also known as Ayurvedic oil bath, is a treatment where a continuous flow of herbalised oil is squeezed and massaged over the body. It has a soothing and relaxing effect while also removing toxins from the body.
Udvartana
Udvartana is a treatment in Ayurveda in which specially prepared herbal paste or herbal powder is massaged over the body. It is a treatment used to support weight loss or detoxification programs.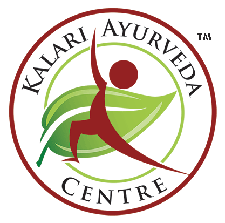 About us
Kalari Ayurveda Centre uses the traditional Indian healing systems of Ayurveda and Kalari Chikitsa to effectively treat your aches, pains and injuries.
Location
30-32 Nandala Drive,
Tanah Merah Qld