Dr Leny Prabhath is a highly qualified Ayurvedic Doctor from Kerala in Southern India. She has studied Ayurveda for 8.5 years and ran her own outpatient clinic in Trivandrum, Kerala.
She has a Bachelor of Ayurvedic Medicine and Surgery from University of Kerala, and a Postgraduate degree in Ayurvedic medicine making from Kerala University of Health Sciences.
Dr Leny treats most health conditions and specialises in
• Male and female reproductive health
• Postnatal care
• Digestive problems
• Skin conditions
• Respiratory disorders
• Geriatric care
• Stress and anxiety
• General wellbeing
She is available at Kalari Ayurveda Centre for Ayurvedic consultations, massage, therapies and Ayurvedic detox and rejuvenation programs.
To find out more about how we can help you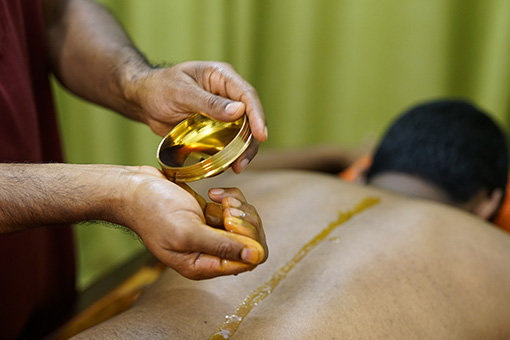 Treatments
A range of Kalari Chikitsa and Ayurvedic treatments are available to treat and prevent your aches, pains and injuries, and to enhance your overall health.
Ayurveda
Traditional Indian Medicine
Originating in India, Ayurveda is one of the oldest, most comprehensive health systems in the world. While Ayurveda provides a vast guide of practical advice and wisdom on almost every aspect of your health, Kalari Ayurveda Centre specialise in its use for pain and injury management.
Ayurvedic detox and rejuventation programs
Long-standing and chronic conditions require a more comprehensive treatment plan. We offer individualised programs which combine a series of daily in-clinic ayurvedic treatments with ayurvedic herbal medicine and diet.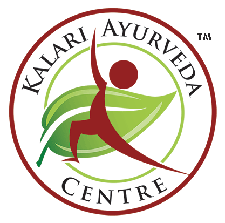 About us
Kalari Ayurveda Centre uses the traditional Indian healing systems of Ayurveda and Kalari Chikitsa to effectively treat your aches, pains and injuries.
Location
30-32 Nandala Drive,
Tanah Merah Qld