Upanaham is a herbal bandaging treatment used in Ayurveda to relieve localised pain, swelling and inflammation.
In this treatment a warm herbal paste is thickly applied over the affected area. Herbal leaves are placed over the paste and then bandaged with cotton cloth. It is retained on the area for at least six hours.
Depending on your condition it can be applied after a massage or as a stand-alone treatment.
Recommended for:
Localised pain, swelling and inflammation
Strains and sprains
Joint injuries
Benefits
Relieves localised pain, swelling and inflammation.
Promotes better circulation by removing stagnant blood, fluids and toxins from the injured area.
Improves muscle flexibility and joint mobility.
For more information about Upanaham, or to see what treatment is best for you
Kalari Marma Massage
Kalari Marma Massage is an ancient south Indian warrior massage specially developed to treat and prevent injuries and pain-related conditions.
Kati Basti
Kati Basti is a lower back pain treatment in Ayurveda. It is a soothing and gentle solution for when the pain in your lower back is too tender to benefit from massage.
Types of Kizhi
Kizhi is a technique used in the management of various pain-related conditions affecting the musculoskeletal and neuromuscular systems. A Kizhi is a poultice that is densely packed with herbal ingredients. There are many varieties of Kizhi and the name is given based on the ingredients tied within the poultice.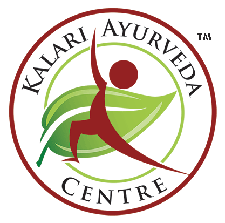 About us
Kalari Ayurveda Centre uses the traditional Indian healing systems of Ayurveda and Kalari Chikitsa to effectively treat your aches, pains and injuries.
Location
30-32 Nandala Drive,
Tanah Merah Qld